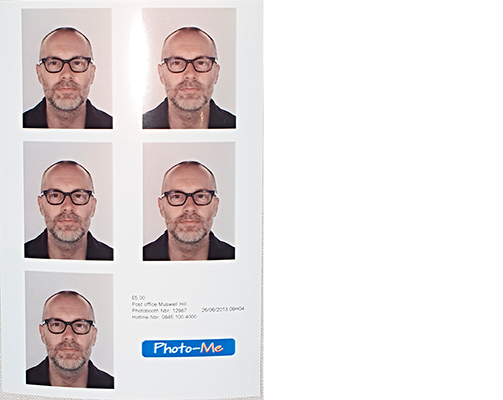 Richard Ansett is a fine art social documentary and portrait photographer based in London, UK.
His images have been acquired by the National Portrait Gallery, London, his portrait of the film director David Lynch was acquired by the Smithsonian, USA and his portrait of film director David Cronenberg acquired by the National Canadian Library and Archives.
His portrait 'BIRTH – A Portrait of Grayson Perry' was awarded first prize at the Sony World Photography Awards 2019 and his series of portraits exploring the complex mental health of women prisoners and the series exploring a disappearing community in South London, Behind The Brutal Facade, 2020 were both shortlisted subsequently for the same awards.
The portrait of an autistic boy in a flower garden from the series Boys in a City Park, Ukraine, 2011 won the Arte Laguna Prize 2013 and his project Mother and Child, Donbas, Ukraine 2011 exhibited at UNICEF "What is Your Name?", Arsenal, Kiev 2016 as a metaphor for the trauma of enforced internal dislocation and migration due to conflict.
His portrait of Danel, 9 from series Children of Grenfell was selected as the People's Choice at the Taylor Wessing Portrait Prize 2018.
His images have been selected 13 times for the National Portrait Gallery, London portrait prize exhibition.
Quotes:
"An act of genius…He is the skeleton from which all the other meats hangs." Boris Mikhailov
"A deep curiosity and a need to gain access and intimacy with others". – Laura Geiser, Buzzfeed
"An extraordinary talent and capacity to convey his lived experience through photography." – Clair Rees, curator
"There is a very subtle line between documentation and creating a new mythology." – Asia Bazdyrieva, ART Ukraine
Calendar:
>>>>>>Lewis Selfie showing at Royal Photographic Society International Print Exhibition 163 – 16 April – 21 August 2022<<<<<<<