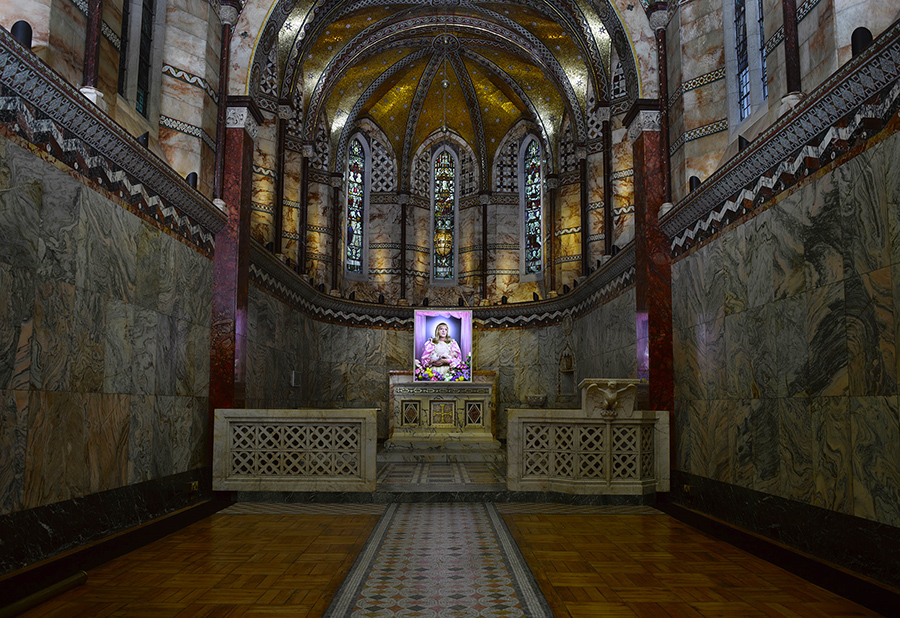 BIRTH – a portrait of Grayson Perry. 1.3 m Light box installation on the alter of Fitzrovia Chapel, London, 2019
From the moment of conception the search was on to find an appropriate setting for this as a one image exhibition. The solution was found at the secular and de-consecrated chapel once part of the Middlesex Hospital in central London.  I am hugely grateful to Fitzrovia Chapel for embracing myself and the work and offering us a home.
Once installed, a synergy and meaning transcended our hopes for it and any simplistic provocation and bombast was eclipsed by an aesthetic balance and acceptance by the space that demands a right to the sacred. We feel that this collaboration pushes at the glass ceiling of equality in a way myself and curators could not have imagined.
The work balances centuries of art history and religious symbolism with a high- camp photographic parody and is a vulgar appropriation for the 21st Century that challenges the archaic boundaries of the heteronormative state that oppresses everyone.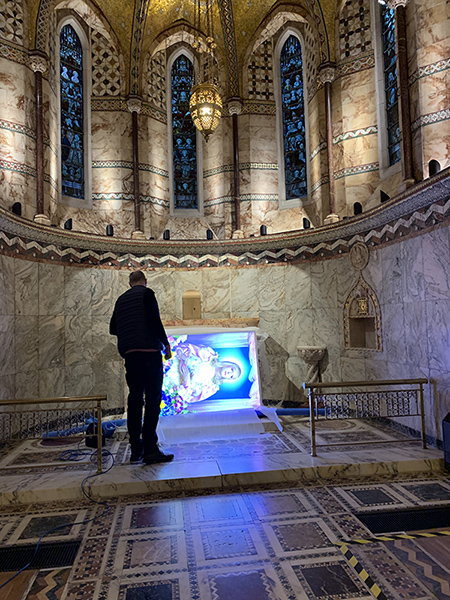 Test install at Fitzrovia Chapel © Fitzrovia Chapel 2018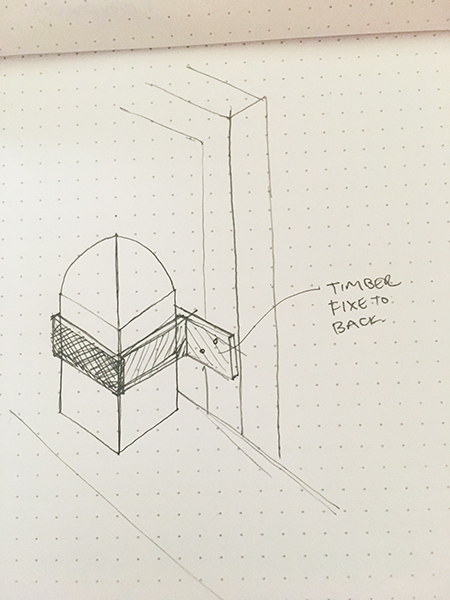 Preliminary sketch for mounting onto the chapel alter by Simon Sawyer © Simon Sawyer 2018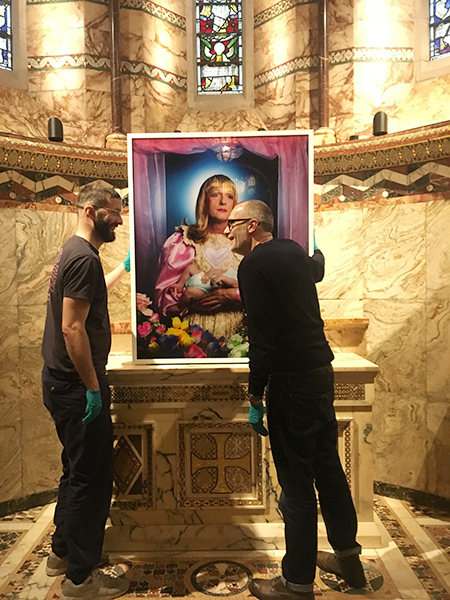 Install with Simon Sawyer © Kate Thorogood/Fitzrovia Chapel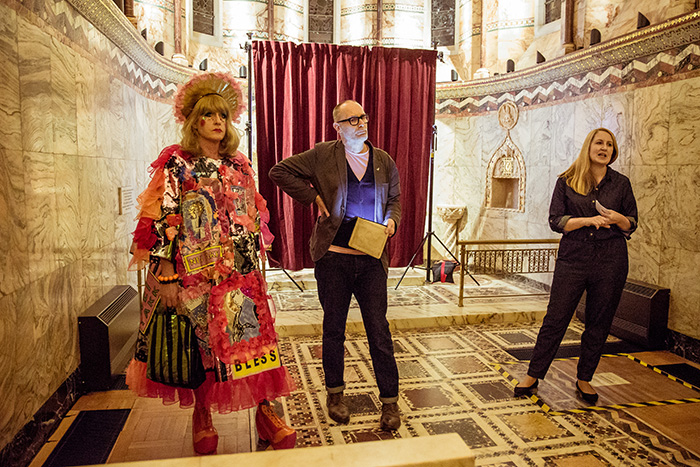 Unveiling at Fitzrovia Chapel with Artistic Director Faye Hughes and Mr Grayson Perry © Natalie Martinez 2019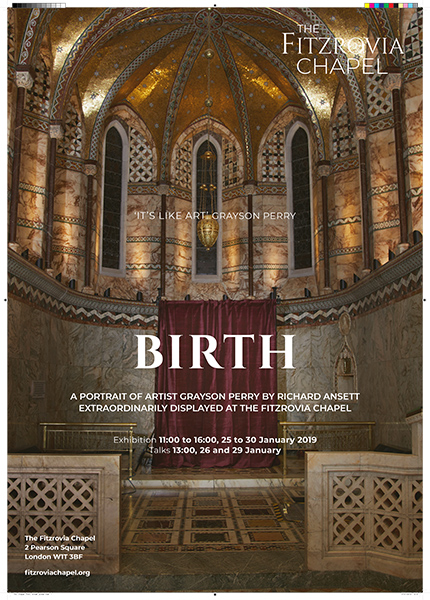 Poster – BIRTH at Fitzrovia Chapel, 2019