After some prevarication and concerns over the time line, production of works for PARTLY CLOUDY now is fully underway.
13 bespoke light boxes housing Duratrans of Hospital Gardens, Autistic Boys in a City Park and Mother & Child upto 2.7 meters x 1.8 meters are being hand built using some very interesting technology to evenly spread the light from the LEDs at the edge to the centre without any variation in exposure. We are then transporting everything from London to Ukraine (over a tonne of art) and installing it into a brutal old disused Soviet Factory in Donetsk converted into an art space, you could learn more about this at the SBNBS Digital Art news online. The triptych 'Mother & Child' will be 9 meters in length and acts as a faux alter piece.
The blacks of the Duratrans have been an issue but my printer has committed been committed  to experimentation with masking and processing times and we now have an product that is equal to the C-types. A lot of the work has been done 'blind' and can only be judged through a testing process.
Here are some images taken by my printer Jason Tasker at Metro Imaging of some of the test strips at full size to get a sense of the scale.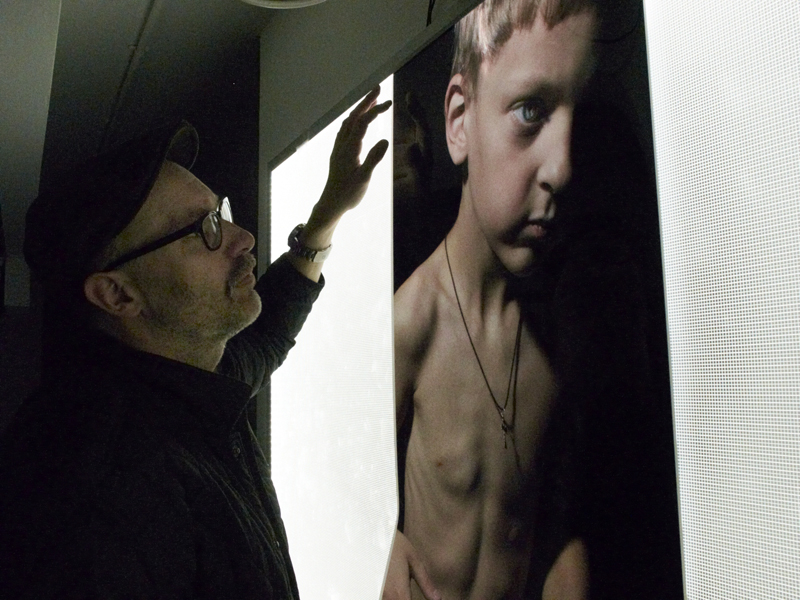 © Jason Tasker 2012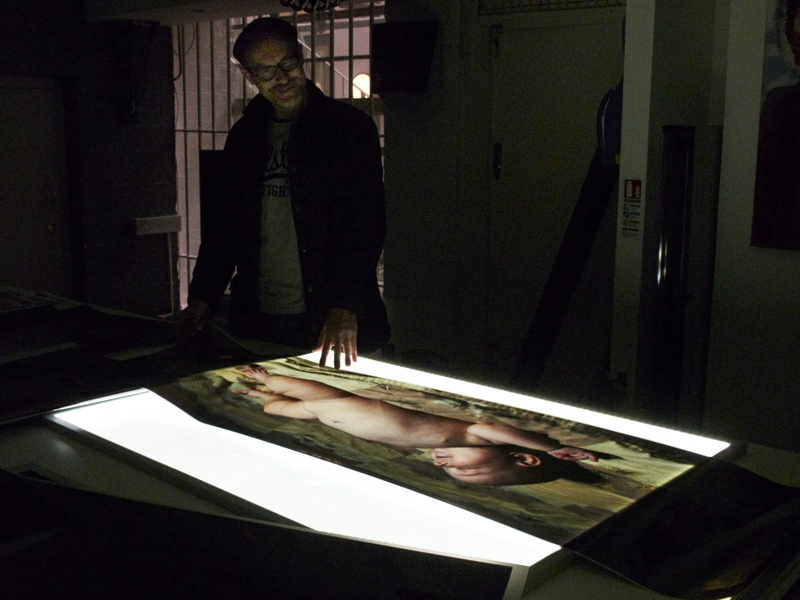 © Jason Tasker 2012