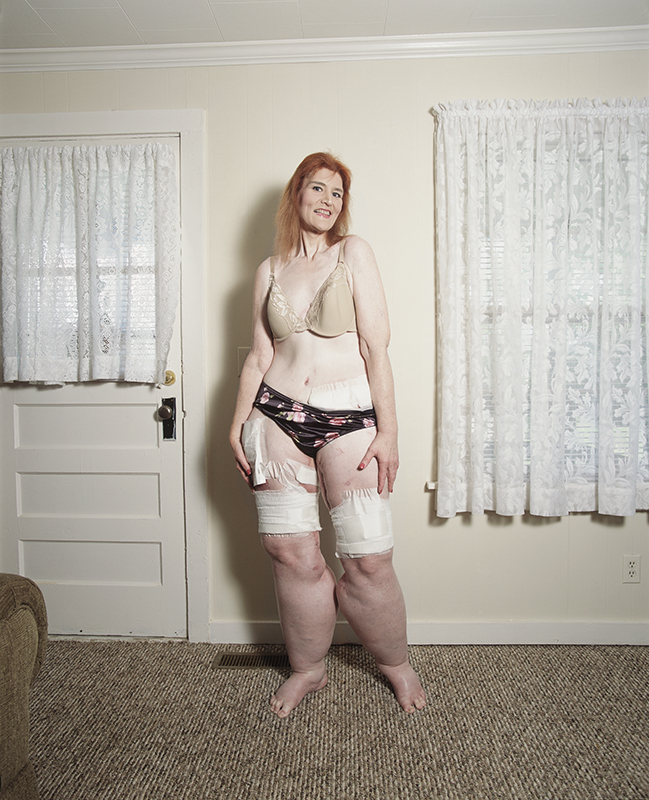 Connie posing with Bandages © Richard Ansett
In 2007, the United Kingdom was embroiled in a coalition with the United States in Iraq and we were in the midst of the violent aftermath of the war. At the moment when civilian and troop casualties were at their height, I was sent on a tour of the United States to photograph people with extreme physical and emotional issues. I felt we were all infected with terrible violence, consumed with a passive guilt for the suffering we were imposing on others to protect our way of life at any cost. When I met Connie she was recovering from multiple injuries from bariatric surgeries and they reminded me of the blown off limbs from IEDs and the horrible posed comic theatre with prisoners in Abu Ghraib.
She posed fearlessly for the camera; her affectation felt like the default position that has represented an idealized notion of womanhood for centuries. Her body position a reminder of Botticelli's Venus and in this moment, it seemed that this was the most beautiful she had ever felt.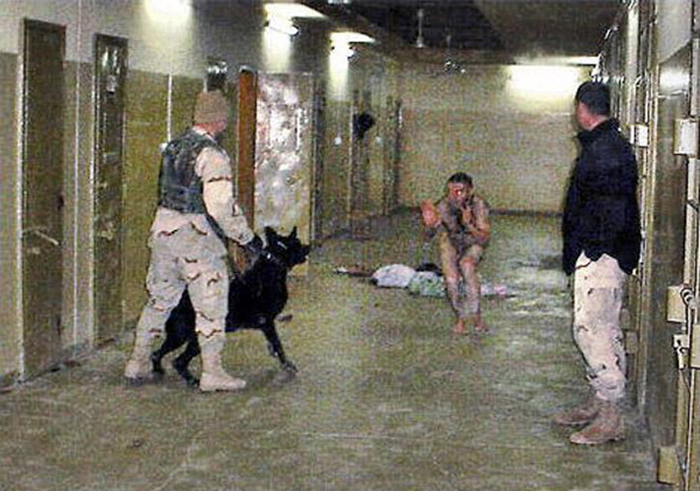 Prisoner with American Guards, Abu Ghraib, © Unknown